Escort Reviews
09 November 2020
In the past few months, despite all of the restrictions put in place across London due to the Tier 3 Covid protocol, here at Bubbles Escorts we have seen a large number of new clients using our services - which we are delighted about. With new clients, comes new feedback which we always welcome, as we aim to make our service better for our clients in London. So in today's blog, I decided that it would be a great time to discuss reviews. Why reviews are great for our cheap London escort agency and for our clients, where you can find reviews about our girls and how you could leave a review too.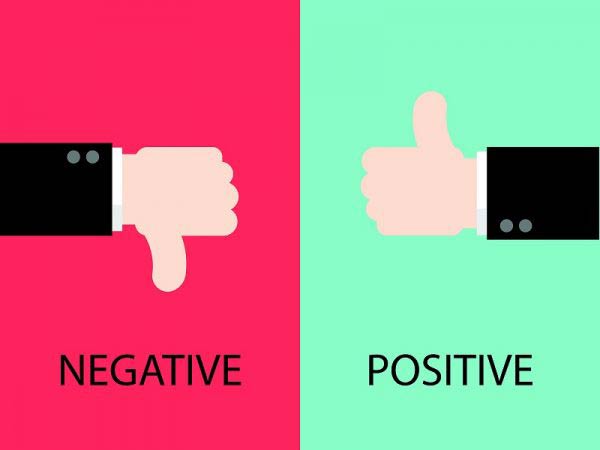 The Importance Of Good and Bad Reviews
Escort reviews are so important to adult workers because feedback from genuine clients is the only way to know how good the service you are providing is. Our London escort agency find reviews to be so important. Of course we love to hear great feedback, but more importantly we want to hear anything negative so we can act upon this and improve. If a lady receives bad reviews on a regular basis, we will talk to the individual about how to improve so our clients get the most out of their time with her. If the services the lady offers still do not improve, she will be removed from our gallery and we will no longer represent that escort. That is why reviews are so important. We want to only offer the best companions you can meet in the capital, so we need to know what we do well and bad.
Reviews are also really important for any potential client when deciding which call girl to hire. Feedback from like minded people can help potential clients get an idea of what service they would experience should they book the same girl. So a review, whether it is good or bad can be the difference between choosing which girl to meet. Of course, some people will say that you shouldn't take reviews to serious as you will only know what to expect after meeting the lady yourself which is also true, but it is always good to have somebody else thoughts there to read should you but stuck in two minds about which girl to meet.
On our website, you will find reviews featured towards the bottom of each girls profile below the review form. It is important to know that we do not hand picked which reviews are displayed, so if a legitimate client has left a review of the girl, whether the review is good or bad, we will display the review. We only want genuine real reviews being promoted on our website.
Why Can You Find Escort Reviews
Online there are a number of communities that come together to share escort reviews and discuss experiences they have had with independents and escort agencies. If you are not in the know, you might not know where to find the right platform to find real and trusted reviews. So here is a guide to the best escort review websites you should check out before booking a call girl.
Punternet
Punternet in the number one escort review website on the internet, but why? Well, from past experience Punternet is easily the hardest platform to have a review published on. Their team are always hard at work ensuring no fake reviews are published which I feel makes the platform very reputable and trustworthy. The website also has a forum, which helps Punternet be a great place for clients to hear real stories about experiences real people have had when meeting an escort across the UK.
Our agency has had many good reviews published on Punternet over the years. One of the oldest reviews I found dated back to 2005, which you can see here https://www.punternet.com/index.php/reviews/60129-review-of-rachel-of-london. It is crazy to think that Punternet has been a platform where gentlemen have discussed their experiences with a escort from our agency for over 15 years. So, if you are ever undecided on which of our ladies to book, why don't you head over to Punternet and view the reviews left about our ladies.
The Erotic Review
The Erotic Review has always been a website where I have wanted to have reviews published. The platform is very professional and is perfect for long time clients who book escorts regularly. The people who use The Erotic Review seem to know what they are talking about and always seem to be very accurate when putting down in a review what actually happened during their time with a companion.
Since 2019, we have had 33 reviews left of our ladies on The Erotic Review. You can find out a review left for our amazing Vivian who is still with us to this day https://www.theeroticreview.com/reviews/vivian-219509696-350001?page=1
Captain 69
Over the last 10 years, Captain 69 has definitely been the best escort directory which promotes reviews. Captain 69 has always carried a reputation for highlighting real and unbiased reviews whilst offering a totally free services when may have not (you don't even need to be a member to take advantage of the reviews section). Plenty of the top escort directories have written blogs about how good the website is and in 2020, the platform is still great to use when looking to find reviews about escorts especially in London.
You can find our profile here: http://www.captain69.co.uk/list-reviews/agency-escorts.php?aid=2741. Take a few moments to browse the amazing reviews we have been left over the years. Some of the girls may not still be at our agency but our core values and service level are still the same to this day.
Escort Rankings UK
Escort Rankings in a brand new review website compared to the other websites in the list. Only operating for around a year, the site has blown up and is quickly having reviews added every day. The website itself is much more modern than the other review websites, looking more like an escort directory. The site features more information about the girls, has a star system and also recommends you similar escorts in the area to the lady you are reviewing, making the site great for finding reviews of ladies near you.
One feature I do really like that escort rankings offers, is the safe search feature. So should you be looking to read a review about an escort near you discretely, you can always hide all of the images on the screen at the click of a button and no one will be any the wiser about what content you are browsing. So sign up and start browsing reviews. You can find our profile here https://www.escortrankings.uk/escorts-profiles-bubbles-escorts-13437
How You Can Leave a Review
If you have hired a call girl with our escort agency, we urge you to leave a review of your experience. Like we said earlier on, a review is the best way for us to improve our service. In your review you can mention the booking process, how good our reception team is and how good the escort you met was. If the girl was early or late, offered a services that exceeded your expectations or left you feeling dissatisfied, please fill out the review form. Every detail matters.
Below you with find a simple guide to leaving a review on Bubbles Escorts when using our website. Alternatively, you can call our team and leave a verbal review with our receptionist who will be then inputted the feedback into our system.
Click on the profile of the lady you have met.
Underneath the lady's images and rates, you will find a section titled 'My Reviews'
Simply fill in your name, your email address (make sure you use a valid email), the date of your booking, select what star rating out of 5 the lady the escort was based on level of service and attractiveness.
Now write your review. There is no limited to how much text you can add in your review.
Confirm you are not a robot and click 'Post Review'
Once all these steps have been made, then our team will set the review live.