Dining with our Cheap London Escorts
27 February 2017
Someone once said that the next best thing to eating food is talking about and considering we can't provide you with a 3-course meal we wanted to talk about the best places you can get one in central London.
Dining with one of our cheap London escorts is an experience you are not going to forget. Each one of them offers a varied booking experience so if you are looking for something new each booking you will not be disappointed with the service of our Cheap London escorts offer.
So by the time you get to this point, I should hope that you have selected one of our amazing companions for your dinner date booking. Your next task is picking where you are going to be taking them for dinner.
Considering we offer girls in the four main London locations we wanted to give you some dining options for each of them so you would have some idea on where to take one of our companions.
Park Lane Dining Options
Nobu London - Nobu in Park Lane is just one of the chains many worldwide restaurant locations but don't let them fool you as this is still one of the best restaurants Park Lane has to offer. Often a dining spot for many of London's A-list celebrities Nobu offers a minimalistic dining option with some of the best Japanese-Peruvian fusion cuisines you will ever indulge in.
Galvin at Windows - Are you looking to take one of our London courtesans out for some exquisite French cuisine? Then Galvin at Windows is perfect for this, located in the London Hilton Galvin at Windows offers a high-class dining experience at the conveniences of the hotel's guests and visitors.
CUT at 45 Park Lane - Celebrity chef Wolfgang Puck brings us his Miami export CUT. This luxury restaurant offers a number of dining options for people looking for a varied dining menu. With a selection of aged meats CUT has gained recognition for providing its patrons some of the best meat cuts in London. Making it the perfect place for you and your Park Lane escort to enjoy a meal in.
Chelsea Dining Options
La Famiglia - Classic Italian restaurant La Famiglia has gained its status from providing all of its patrons we a dining experience you do not easily forget. If you are looking to take one of our Chelsea escorts to a restaurant that provides the best Italian food in London then La Famiglia is perfect for you.
Rabbit - Rabbit is a slightly different restaurant which offers a number of carefully prepared meals all with food from the owners family farm in Sussex. Rabbit has gained its reputation in Chelsea for being more of an English "tapas" restaurant. With this being said it's perfect for you and your companion as it allows you to both enjoy a more intimate booking experience.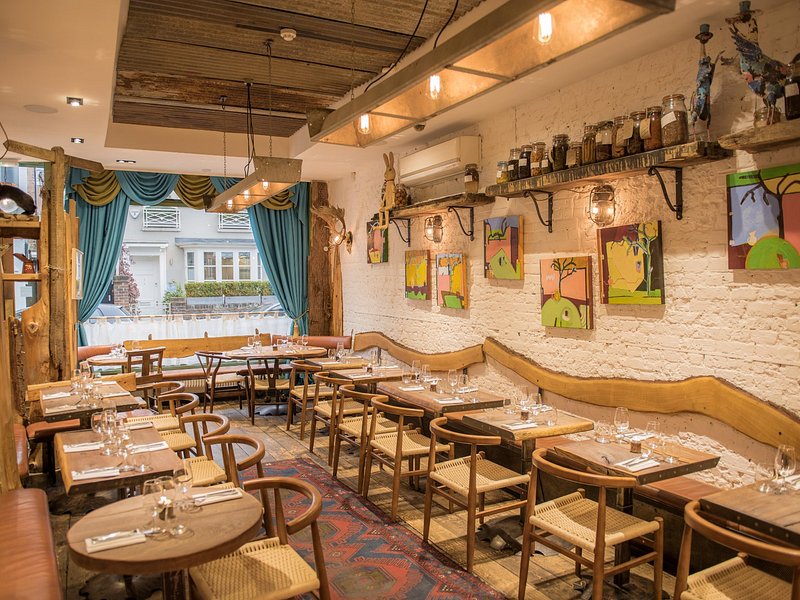 Medlar - High-end restaurant in the heart of Chelsea Medlar offers a unique menu with food that you will not find anywhere else. Taking modern French food and giving it a twist with global influences Medlar is perfect for a dinner date with your Chelsea escort.
Knightsbridge Dining Options
Zuma - Looking for an informal dining option for you and your Knightsbridge escort? Well, then Zuma is the perfect restaurant for you. Offering high-end Modern Japanese cuisine Zuma is perfect for you and your companion giving you a relaxed and secret place for your booking.
Mari Vanna - Mari Vanna is different to many restaurants on this list for one simple fact that it keeps to it old-fashioned roots. Offering an old-fashioned Russian menu Mari Vanna is a new dining option for people who have never tried it then we highly recommend you get one of our Knightsbridge escorts to accompany you here.
One O One Restaurant - One O One has taken what all French restaurant do and thrown it out of the window. The owner of One O One has said that he wanted to bring something new to Knightsbridge with his most recent project One O One and he certainly has. We highly recommend this restaurant if you are looking for a unique dining experience with one of our Knightsbridge courtesans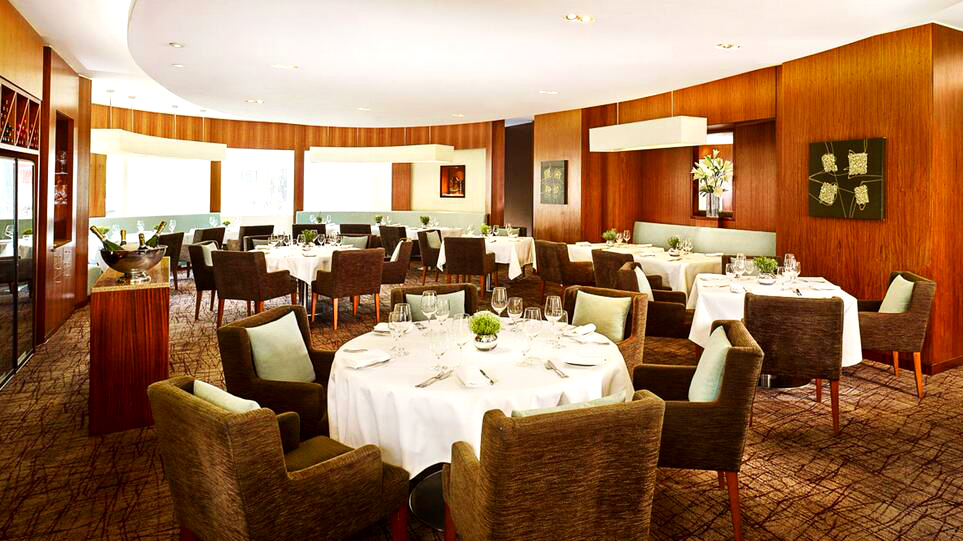 Mayfair Dining Options
Corrigan's - Corrigan's is known in London for being one of the only gentleman's clubs to keep to its roots while still providing a dining experience for both genders. Corrigan's offers a modern menu with some of the best British gourmet cuisines in London. If you are planning on going for a meal at Corrigan's then make sure you book ahead of time as its usually rather busy.
Hakkasan - Hakkansan describes themselves as an innovative and energetic restaurant and well if you have ever dinned here you would agree. Even though Hakkasan Mayfair is part of a worldwide chain don't let this fool you as it serves some of the best Cantonese delicacies in London.
Goodman - Goodman is a restaurant that takes a spot on this list because it offers something that no other restaurant on this list does and this is a completely private dining option. If you request you can enjoy tour meal in private which is perfect for you and your Mayfair escort.